The INTERZONE Newsletter // 1 March 2023
It has been a while, but the latest edition of the IZ newsletter is here! Read on for really smart cars, Hel's Eight on the radio, and a fantastic announcement…
---
New in IZ Digital
From today, Interzone subscribers and IZ Digital Ko-fi members can read 'To Love and Drive in L.A.', a new short story by Interzone regular David Cleden. Discover exactly where the rubber meets the road in the journey towards artificial consciousness…
Also out today, free and unlocked, reviews by Kat Clay and Alexander Glass of new books by Attila Veres and Jonathan Carroll, and an in-depth interview with Ai Jiang by Ariel Marken Jack.
Become a member of the IZ Digital Ko-fi for more stories, an invite to the IZ Digital Discord server, and lashings and lashings of classic Mutant Popcorn from the Nick Lowe archives. Or just buy IZ a digital coffee – everything helps.
---
Gone to Hel
In case you missed it, there is now an Interzone show. Five episodes have appeared so far and you can listen to them all on whichever podcast delivery platform you prefer. Just search for Interzone Pod. Alternatively, subscribe to the RSS feed.
In the latest episode I talk to Stark Holborn about 'The Feast of Mulligan Lang' (the first story published in IZ Digital!), worldbuilding absence, and Hel's Eight, Stark's new follow-up to the acclaimed Ten Low. Stark also read an exclusive excerpt from Hel's Eight which is absolutely not to be missed.
Hel's Eight is available to pre-order wherever books are sold.
---
New Horizons
Finally, I am thrilled to announce that Interzone will be publishing a new English translation of 'The Fifth Horizon', an mind-bending, visionary science fiction short story by the acclaimed Japanese novelist and screenwriter 野﨑まど Nozaki Mado.
'The Fifth Horizon' was originally published in Japan in 2014 in the collection 『バベル NOVA+ 書き下ろし日本SFコレクション』, part of the NOVA series of science fiction short fiction anthologies. The story has been translated into English by Cat Anderson, winner of a prestigious National Centre for Writing Emerging Translator Mentorship.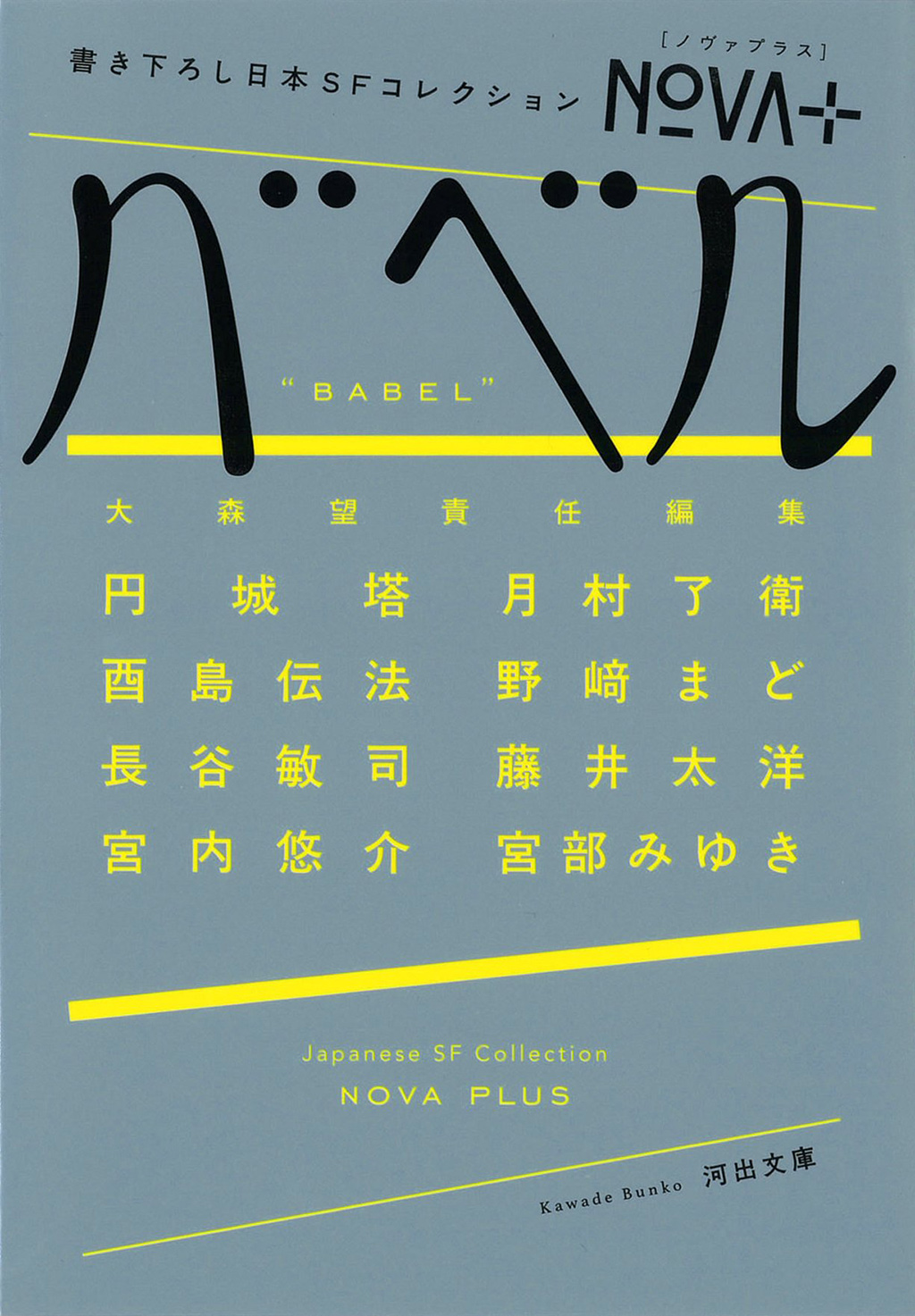 Nozaki Mado has written a dazzling tale of Genghis Khan, higher dimensions of the Mongolian steppe, nomads of the space-grassways, and a wondrous, truly fantastic destiny. I am immensely happy to be publishing this story in Interzone #295.
Interzone readers might also be interested in taking a look at Titan, Nozaki Mado's bestselling novel about a human who is recruited to work as a therapist for a powerful AI in a future society that has all but eliminated the need for a sentient workforce. The new English translation is by Evan Ward.
Here is the amazing cover to Titan (Airship, 2022) by Adam Martinakis: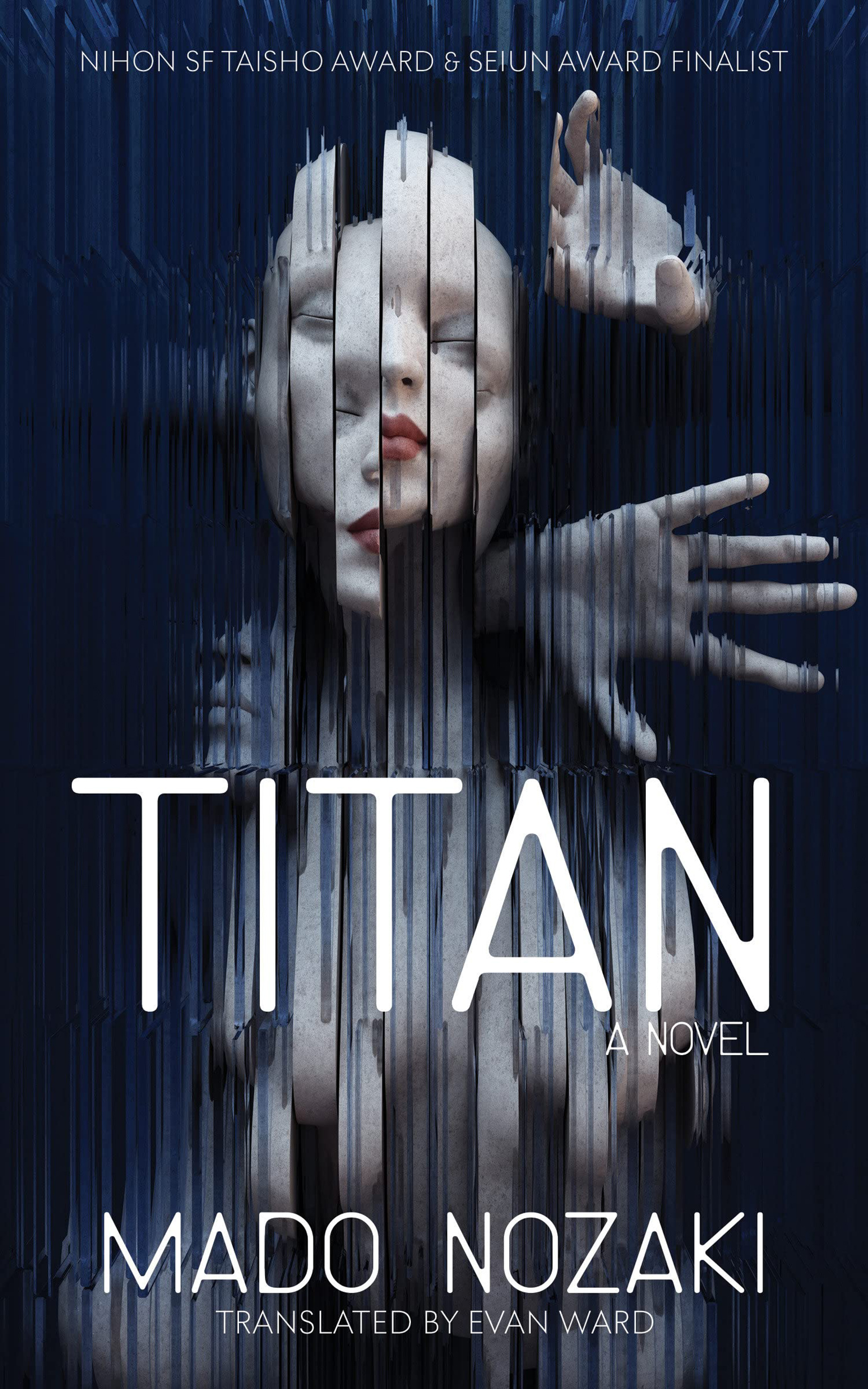 Titan is available now from all good bookshops (not an affiliate link).
---
That's all for now.
In the next newsletter: a preview of new illustrations by Dante Luiz, Vinayak Varma, Juliana Pinho, and Emma Howitt…
And more.
Thank you for reading and supporting Interzone! If you would like to start a new subscription, or extend your current sub, head over to interzone.press – each and every reader helps sustain Interzone at a very challenging time.
Also, please share the newsletter link with anyone you think might be interested. Every boost helps.
Warmly,
Gareth Jelley, Editor & Publisher
Interzone & IZ Digital
---

🔴